CURRICULUM VITAE OF
AMBASSADOR OF ISLAMIC REPUBLIC OF PAKISTAN
Name :   RAHIM HAYAT QURESHI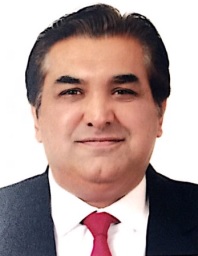 Born in 1969. Holds Degrees of Master's in International Relations and LLM.
Joined Foreign Service of Pakistan in 1992.
Served at the Headquarters as Section Officer in OIC, UN, South East Asia Pacific, Americas, General Services and Europe Directorates, Director in Economic Coordination and Europe Divisions and Director General in Middle East and Policy Planning & Public Diplomacy Divisions.
He remained on deputation with Civil Service Academy (1998-2000).
Held various diplomatic assignments in Pakistan Missions abroad: Paris (1996-1998), Rome (2009-2013) and New Delhi (2013-2015).
Previously, he was serving as Director General in the Ministry of Foreign Affairs from August 2015.
Since 17th June, 2017:       Ambassador of Pakistan in the Republic of Korea
***********