To apply for a Identity card/POC/FRC or any Nadra related document you can visit NADRA website:
For Registration of New Born Click here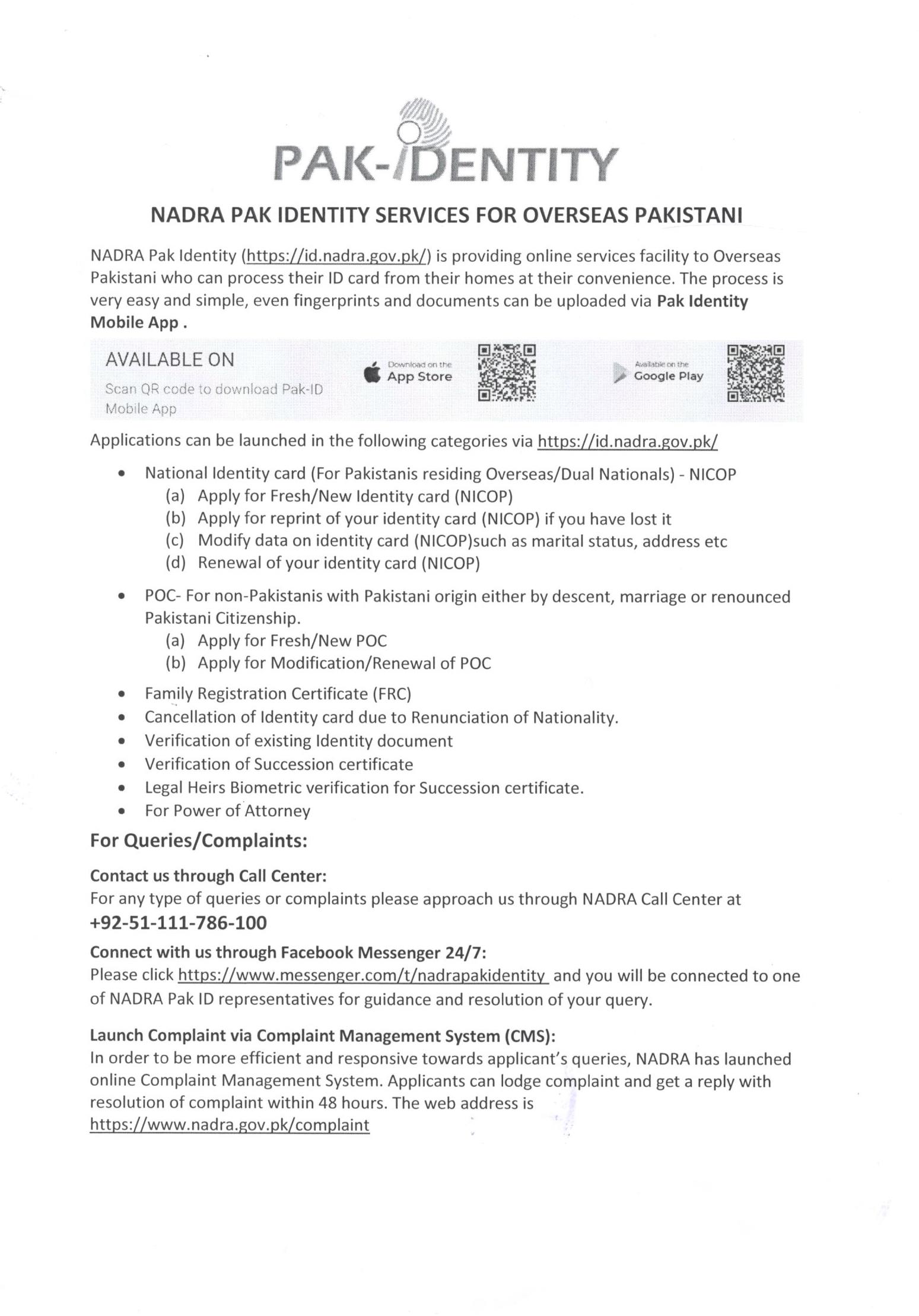 Embassy does not produce any document but only assists you to apply online via NADRA website:
Birth Certificates and Marriage Certificates are obtained from Union Councils in Pakistan, while, B-form (CRC) from NADRA center Pakistan.
 پاکستان سفارت خانہ صرف آن لائن اپلائے کرنے میں آپکی مدد کر سکتا ہے
POC (Pakistan Origin Card) Requirements :
1. Old POC (if Applicable)
2. Korean Passport and Pakistani Passport copy
3. Pakistani NIC copy
4. Picture (white background)
5. Marriage Certificate duly attested from Korean MOFA and Pakistan Embassy.
6. Name Change Certificate duly attested from Korean MOFA and Pakistan Embassy.(if applicable)
7. Spouse(wife) Passport or NIC
8. Parents ID card
9. Affidavit for Foreign wife affidavit_foreign_spouse (if applicable)
10.  AFFIDAVIT-POC
11. Address in Korea with Postal Code
12. One Witness (Pakistani ID card and Mobile number)
Duplicate Card
People duplicate cards under following conditions can also apply for clearance and renewal of their Cards:-
a. Minor change in name
b. Minor change in Father Name
c. Date of birth change less than five years
2. Where NRCs are not available, applicant may approach Pak Mission with following documents and submit their applications:-
a. DUP Clearance Affidavit (attested from Pak Mission)
b. Original Card (Surrender)
c. DUP Clearance fee i.e. Korean Won 15,000/-