APPOINTMENT INSTRUCTIONS:
One appointment per person which takes 10-20 minutes per session, but if problems arise, it could take longer and may affect subsequent appointments.
Do not make multiple appointments for the same application. This will result in the cancellation of your appointments.
Be on time or five minutes early to sign in and receive a ticket number.

Maximum number of days from today that a client can book an appointment are 30.
Documents Required for Passport:
1. Valid NIC/NICOP in original and copy
2. Old passport in original and Copy
3. Fees will be received in Cash.
Type                          normal                urgent
5 years                      41,000/KW       82,000/ KW
10 Years                    82,000/KW       130,000/KW
You can visit Embassy to apply for passport of under Fourteen years old kids only.
You can also apply online for renewal of your passport via following link:
https://onlinemrp.dgip.gov.pk/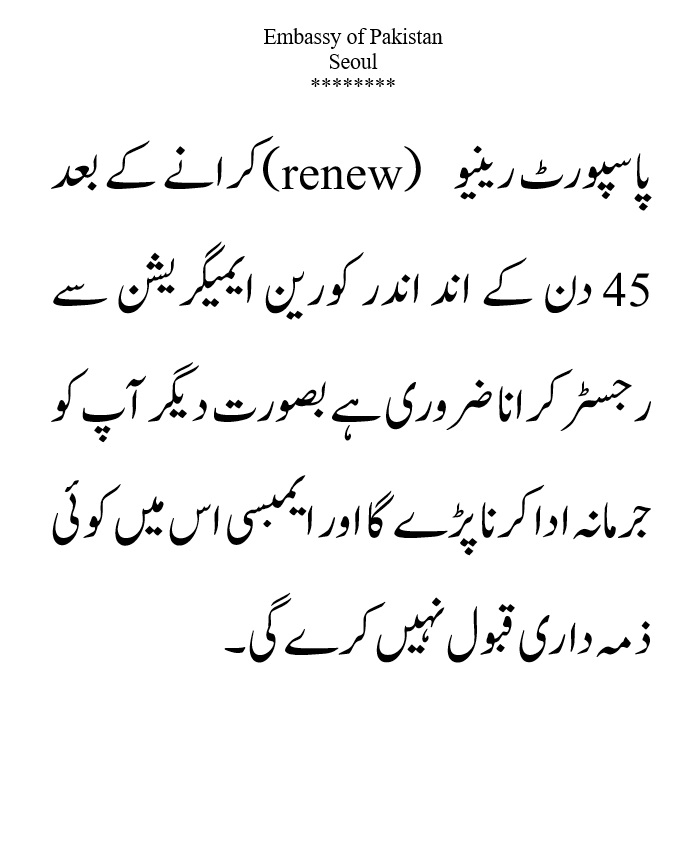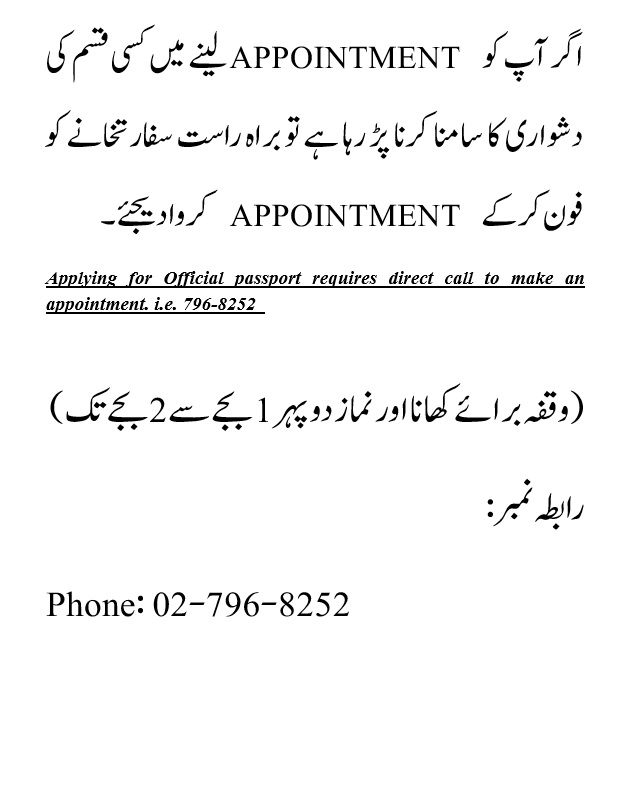 In case of Emergency due to pandemic situation the passports may also be extended for one year temporarily.
No appointment required.
Fee: 15,000 Korean won